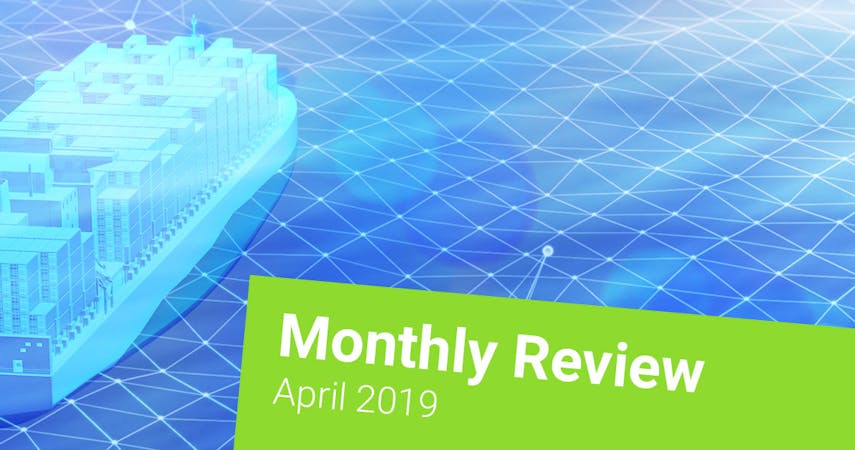 CargoX Monthly Review - April 2019
We hope you had a nice Labour Day break at the beginning of May - we took a couple of days off ourselves to regain strength for the traditionally busy two months before summer holidays begin in all major industries.
April was important for us because we have seen CargoX Smart B/L™ gaining traction, as our production platform is closing in rapidly to 1,000 smart bills of lading issued and transferred within our platform. We are happy with the results - the product's stability and the extremely low number of requests for support in using the product.
Our team members are actively advising our partners about implementations into their production systems and everybody is eager to see the P&I club's confirmation that our product is valid as the perfect channel for documentation generation, transportation, and archival.
In April we welcomed our new major partner, CDM Software Solutions, a certified U.S. Customs application vendor. Their CDM Web Freight®, a global, multilingual, web-based solution for freight forwarding and NVOCC operations, will include CargoX's Smart Bill of Lading™ as an integrated, secured mechanism for sending and processing bills of lading generated using blockchain technology. Read about it here!
We are working on new agreements with corporate users. As soon as we have something important to tell you, we will!