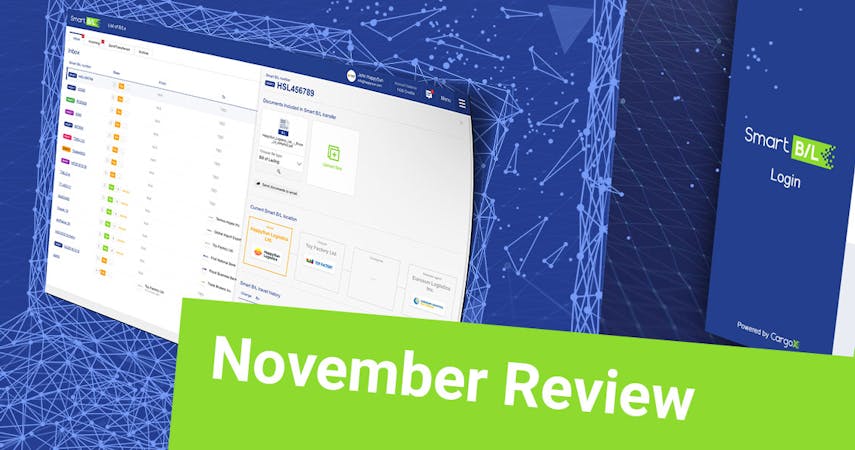 CargoX Monthly Review - November
Dear supporters,
November was a breakthrough month for the CargoX platform - it was deployed to the Ethereum Network and the internet in its final form, and it is now live! Read more.
We are also very proud to have won the IRU World Congress Startup competition among 77 competitors - the International Road Transport Union is made up of more than 100 national transport associations and transport operators around the globe.
There was even more recognition from the industry - the respected Financial Times has shortlisted us at the Financial Times/RSG Intelligent Business Awards 2018, where we were among the top global supply chain companies.
Later in November, we were up for another award in Dubai, where we were presented with the #DataccioConnect Blockchain Innovation Award.
CargoX was also presented at several events, such as The New York Supply Chain Meetup, TOC Americas conference in Panama, The OceanX Network platform launch in Dubai, and at a specialized CryptoFinance conference in Oslo, Norway.
There were a ton of articles published, and you can find them all in the CargoX in Media section of our website. Let us just highlight a few:
Cheers!