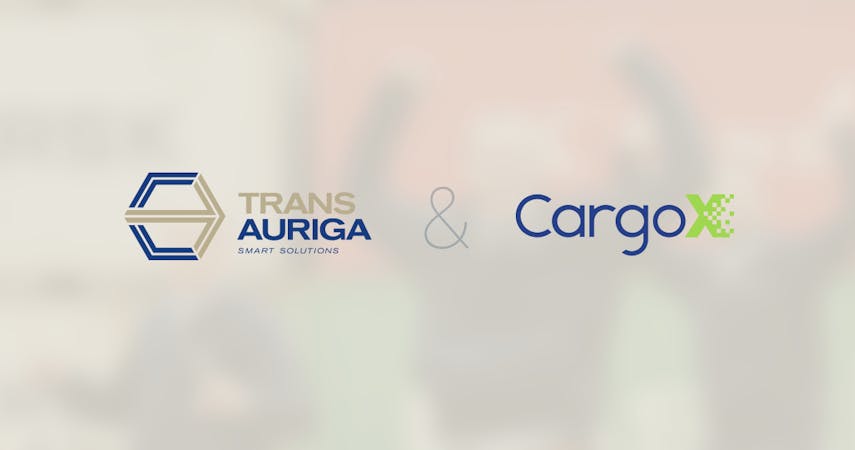 German logistics expert TRANS AURIGA offers CargoX Smart B/L™ services to its customers
(Stuttgart, 12 December 2019) - TRANS AURIGA, a specialist logistics company from Germany, has begun offering CargoX's Smart B/L™ document transfer system to its commercial customers. 
TRANS AURIGA is a micro logistics company, a logistics partner, a one-off consultation provider, or an outsourced logistics department, with a portfolio of small companies, SMEs, and corporate group customers. Their specialty is in bespoke solutions. 
The company started offering to its customers the TA smartB/L platform, which will revolutionize their document handling processes. This puts TRANS AURIGA among the forerunners in Europe, where only a handful of logistics service providers offer this pioneering service in collaboration with CargoX.
"The main advantage is that the bill of lading does not have to be sent through a courier service. This saves time and money, and it provides an additional safeguard because everyone just has the rights that are actually assigned to them. It is unreasonable that companies are still sending valuable bills of lading around the world, wasting time and money. Our customers can manage everything conveniently with just a few clicks - fast, efficient and straightforward. That is the way of TRANS AURIGA," said Tobias Pisall, managing partner of TRANS AURIGA.
TRANS AURIGA offers four layers of services to their customers: TApure transport logistics is a pure transport service from A to B, or Q to C, as they say. Their TAflex layer provides complex coordination, paperwork resolution, packaging, assembly, supplier call-offs, and everything in between. The TAconsult package opens their rich experience to customers so they can refresh or upgrade their internal knowledge and skills. And, finally, they provide the TAcomplete level of services to their customers who want to have as little to do as possible with logistics - they just want the job done right. This is where TRANS AURIGA excels - in the role of an outsourced or neutral logistics department, with optimized processes and operation management.
The company was founded and is managed by partners Timo Wittmann and Tobias Pisall. Timo is the one always on the move, and Tobias the problem solver, as they say. They are accompanied by a team of seasoned experts, who provide passion and expertise to any branch of logistics needed.
TRANS AURIGA has satisfied hundreds of clients in 96 countries, and they have delivered 40,657 containers. The company is a part of the Logistics for Europe initiative for a sustainable and prosperous Europe. "Because the EU is far more than just a big free trade area - it is the biggest peace project in the world and contributes to the prosperity of every one of us," says Tobias Pisall, managing director.
Additional info: