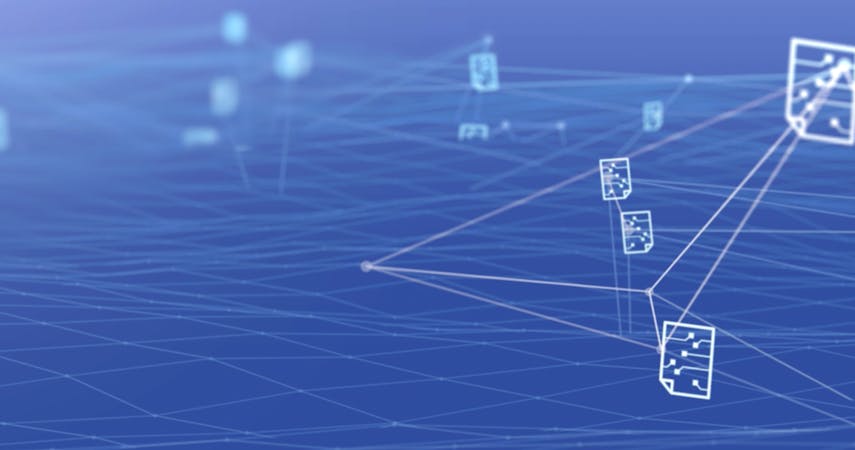 How to start using CargoX Smart B/L™ in your company quickly and efficiently?
– There is a hot new technology on the block – it must be pretty expensive and difficult to start using?– Not this time!
The CargoX Smart B/L™ is an extremely simple and efficient cloud-based solution – no extra investments in corporate IT infrastructure are needed, and the benefits are all there, in just a couple of days.
In fact, companies can save a lot of money by using it instead of courier services. It is faster, more secure, and cheaper. And it saves a lot of headaches!
The CargoX Smart B/L™ is a web service you could easily describe as an equivalent of a digital courier service, intended for sending highly sensitive documents, but in an extremely short and highly secure manner. 

The ownership of the document changes in the process, too!
What is different compared to a courier service or e-mail, is that every user has a unique private blockchain-based electronic wallet (or "key"), through which only he can state the ownership of certain documents – and every document carries a cryptographically secured information who (or which key) its' current owner is.
You can start using the modern web application interfaces of the CargoX solution quickly. In just minutes the power of the open, neutral public blockchain technology (Ethereum Network) for providing user authentication and transaction processing can be at your fingertips. The network stores encrypted data and documents in the Ethereum Network blockchain and an IPFS (InterPlanetary File System) data network. It is secure and reliable as the cloud, but without the high costs of any commercial-grade cloud.
To start using CargoX Smart B/L™, a company only needs to invest a small amount of time:
Contact CargoX to partake in a short presentation (1 hour)

Calculate the savings by comparing the price of a paper bill of lading (handling, storage, eventual loss), and the price of a Smart B/L

Account for other benefits (CargoX Smart B/L gives you a central, secure digital archive for all you B/Ls, losing files is virtually impossible, as is tampering and theft)

Totally forget about the demurrage cost, arising from documents being delivered too late, or damaged, god-forbid stolen

Have a short training in place for all the users

Create (free!) or purchase hardware cryptographic keys (approx. 70 USD).

Start using the application!
Did you notice? There is no subscription required, no initial fees – and there's no hassle!
For the users, the solution causes no additional investments in IT infrastructure (eventual cost of the network transfers, transactions, data storage are handled by CargoX), while the reliability and high security of the Ethereum and IPFS networks enable huge savings and advanced functional benefits.
Larger companies with dozens of offices, or agile freight forwarders might use the option to integrate CargoX Smart B/L™ into their existing IT solutions through an API, which can bring them additional benefits (a well-known workflow, faster processing), at a reasonable price of integration – but that can be performed further down the path.
Feel free to contact CargoX for a quick presentation, or find additional information about the Smart B/L™ … Don't miss out – everybody is talking about it!