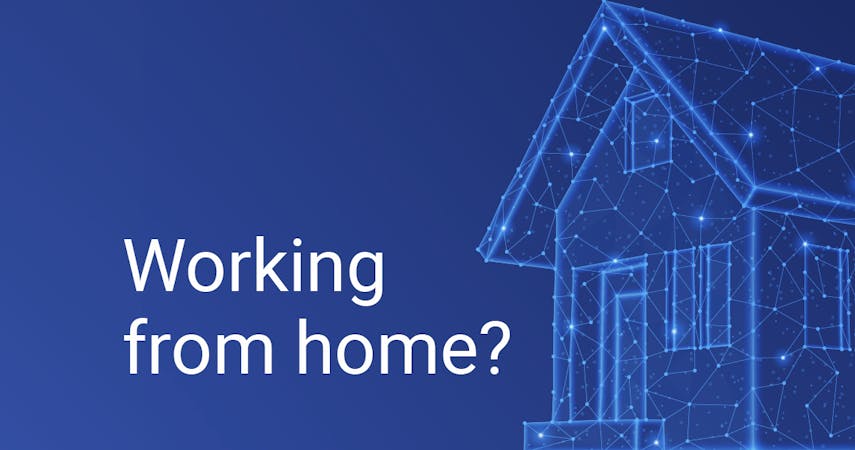 How to handle original documents efficiently even when your team is working from home
Dear global businessman,
CargoX strongly believes in the importance of health and safety in providing global and local business services. 
Your companies might rely on sending various documents through mail or e-mail, so you have that covered. But some of you need to send original documents (bills of lading, letters of indemnity, letter of credit documentation, certificates, etc.), or other key documents, through a courier service - and they need to be delivered only into the hands of a specific person or company. Unfortunately, e-mail is a poor medium for this, as numerous uncontrolled copies can be generated with the click of a button. 
This Bloomberg article entitled Coronavirus is Wreaking Havoc on Global Mail Delivery, summarizes nicely how the transfer of original documents is being disturbed. The situation has created countless unnecessary blockages in supply chains. 
As companies around continue to adopt work from home (WFH) practices, there will be even more issues as to how to manage these paper flow processes in a new, dispersed working environment. Maybe some slight or even large-scale digital transformations will be needed. Spencer Fung, CEO of Li & Fung, one of the most influential supply chains in the world, is constantly learning about digitalization, and what he has learned can help you seek new knowledge quickly - Seeking the future's supply chain. 
You can quickly be fully equipped to improve your business,  too. And we are here to help you do it. CargoX specializes in solving the original document workflow, so you can take on tackling this global business black swan event. 
We have built, launched, tested and proven the CargoX Blockchain Document Transfer (BDT) platform in the ocean shipping industry. It can also be deployed for financial, trading, manufacturing, energy, and services industry documents. Just recently it got approved by the International Group of P&I Clubs, who ensure 90% of the world's ocean-going tonnage. 
The CargoX BDT platform: 
Enables 100% secure, fast, and cost-efficient transfer of documents of title.

Transfers ownership and enables statement of document ownership.

Is extremely user-friendly, so you can start using it quickly & globally.

Tracks documents, featuring a comprehensive digital repository.

Sends and transfers ownership of any kind of document.

Is censorship- and hack-resistant.

Has no onboarding fee!
Our company is agile and can help you get started immediately!
As always, we're here for you. 
If you have any questions, you can read more about CargoX BDT, or book a consultation with our advisors below. 
May you be safe and may your business keep running as smoothly as possible!

Best regards,
Vjeran Ortynski, CBDO CargoX