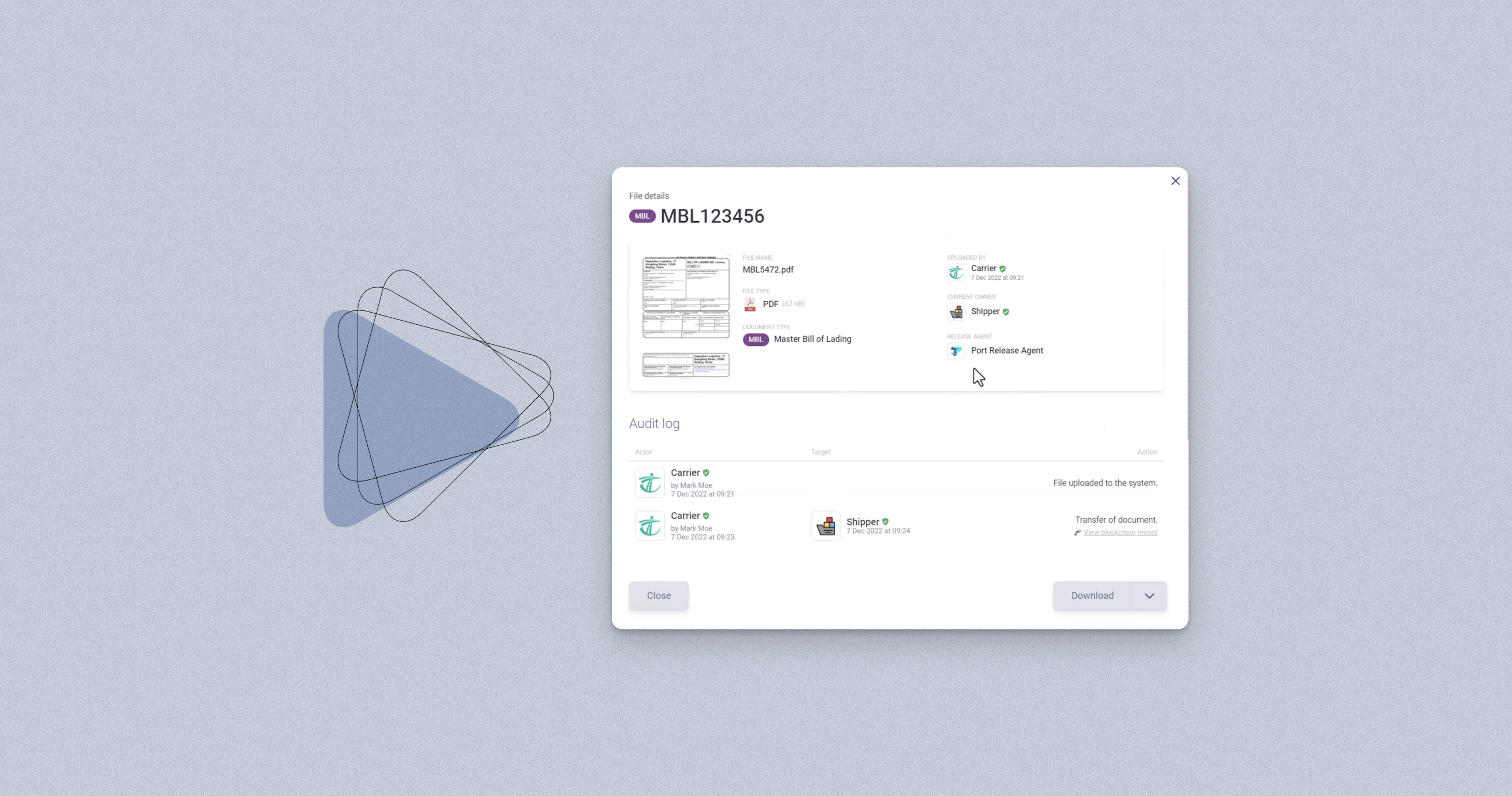 Negotiable Electronic Master Bill of Lading - demo
Welcome to the demonstration of transferring a negotiable master B/L on the CargoX Platform. 
The CargoX Platform provides a solution for legally binding transfers of B/L possessions between trading partners (including banks). The platform is approved by the International Group of P&I Clubs.
Transactions of original documents on the CargoX Platform are fast, secure and extremely reliable. The logs are immutable, undisputable, transparent and auditable. At the same time, the platform provides the highest levels of business confidentiality and privacy. 
This helps companies build digital trust in an environment where trust is hard to come by.
This video will show you how you as a shipper can: 
Sign into the CargoX Platform

Receive a master B/L from the carrier, with accompanying documentation and  information about the release agent at the port of destination

Transfer the eB/L possession to the bank

Add a document from the shipper's system

Select among 60+ document types

Upload an invoice

Add a certificate of origin from Chamber of Commerce

Write an optional message to the recipient

Seal and transfer the envelope

Review the documents in the envelope

Review the cost of transfer of the documents

Authenticate credentials to confirm the transfer

Securely transfer the documents

Verify document delivery

Track individual documents independently of envelopes

Review who created the document

Review who approved the transfer of the document and when

Review the audit log of the document

Download the audit log as a PDF