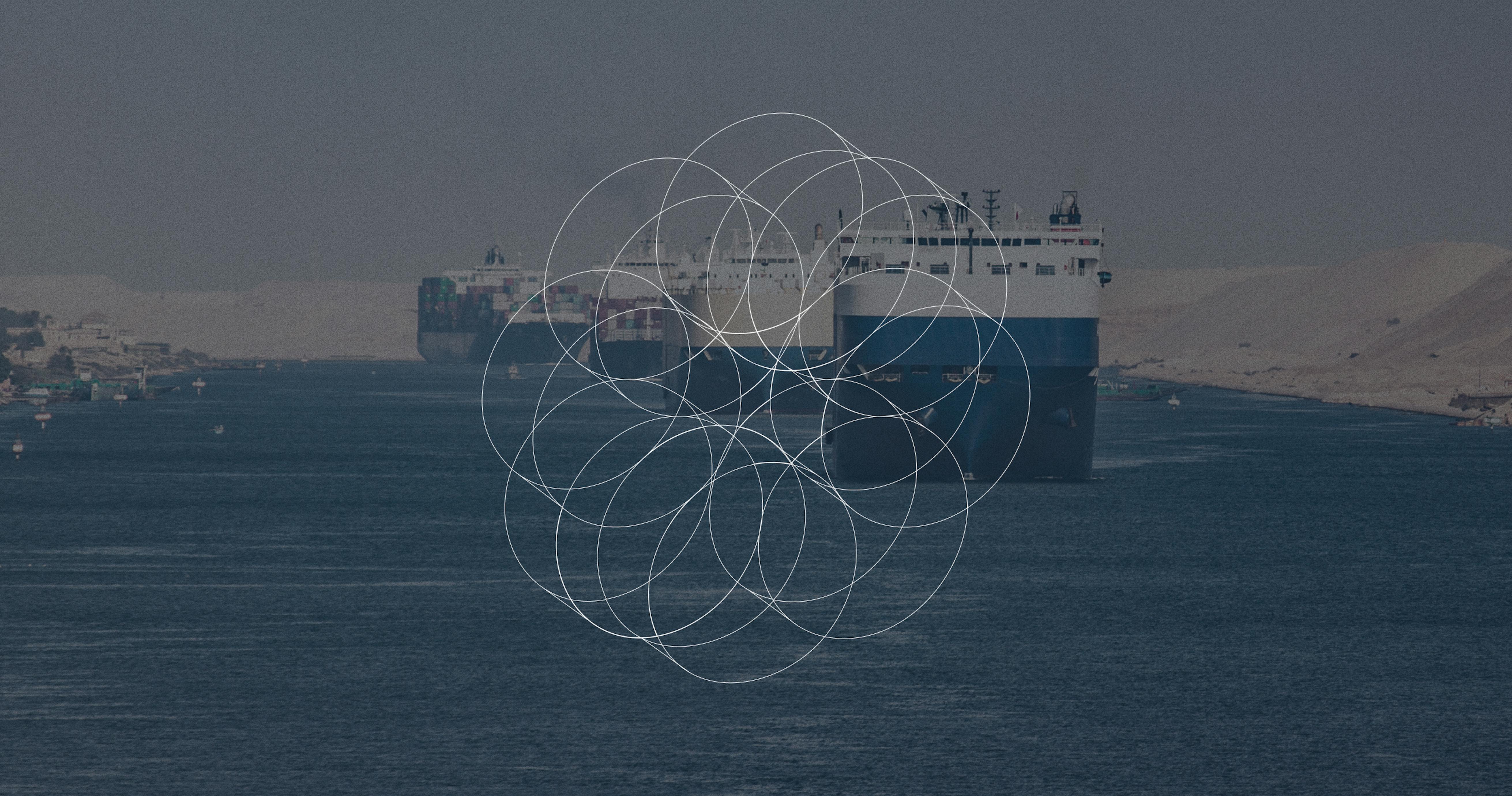 WCO news: Egypt adopts innovative trade document exchange system
-- By Gamal Kotb, General Manager at MTS and Igor Jakomin, Deputy CEO at CargoX
NOTE: This article was originally published in WCO News 99- Issue 3 / 2022 > Dossier: Disruptive Technologies, by World Customs Organization
In 2019, the Arab Republic of Egypt decided to move away from a slow and burdensome paper-based way of processing cross-border transactions to one based on automation and digitization. As part of this transformation, the country required economic operators and government entities to begin exchanging all required documents for import and export through digital channels. The gateway to such data exchanges is the NAFEZA single window.
Before the deployment of NAFEZA, the data submission process was mostly paper-based and distributed across multiple agencies. Traders had to go through numerous and occasionally redundant steps when submitting a Customs declaration, complying with border agency regulatory requirements, completing payment, and arranging for the release of their cargo.
NAFEZA introduced a unified data submission process which significantly reduced the number of steps required to comply with such formalities. It does so by integrating a set of applications which automate and orchestrate import, export and transit cargo clearance activities. Logistic Services Centres were also established at maritime ports to oversee control operations. The various components of the single window are described in Table 1.
A blockchain document transfer platform was added to this arsenal to enable the Customs Administration to receive and process Advance Cargo Information (ACI) filings and control the compliance of the importation process prior to the loading of the shipments from the countries of export. We described the technology in the 97th issue of the magazine, which was published at the beginning of 2022. To summarize, NAFEZA helps Egypt control the importation process from its very early stage to its end. Border agencies can better plan their activities, conduct documentation controls before the cargo reaches the port, optimize the use of their resources and minimize port congestion.
NAFEZA was built by the Egyptian company MTS, majority-owned by the Egyptian Finance Ministry and other government entities, with CargoX providing the blockchain document transfer services. Both took into account existing norms and practices for developing single windows, as laid out in the WCO Single Window Compendium. As for the Advance Cargo Information process, it is compliant with the provisions of the SAFE Framework of Standards to Secure and Facilitate Global Trade, the International Convention on the simplification and harmonization of Customs procedures, the WCO Data Model and many other WCO instruments and items of guidance.
"NAFEZA is used by more than 95,000 companies and entities worldwide involved in the movement of cargo by sea from and to Egypt. We continue building on this momentum by adding air cargo documentation processing to the Blockchain Document Transfer Platform." 
-- Captain Ossama Al Sharif, MTS Chairman & CEO
The blockchain document transfer platform was first used for sea-freight cargo. It is currently being extended to cover air freight and might be used in the future for the exchange of information on trade finance between monetary authorities and financial institutions at the national and international levels.
Documentation on almost 4.5 million import transactions has been already processed through the platform in the first year of operation, with no document loss and with participants reporting major benefits in terms of cost and time savings, as well as revenue collection. It takes between 3 to 9 days to release cargo, whereas it took 16 to 29 days before (see Figure 1). Revenue collection has increased by 13 % since 2019 (see Figure 2).
CHANGING PROCESSES AND BUSINESS MODELS
NAFEZA introduced a new mode of working for the various government agencies involved. They therefore had to restructure their mode of operations. This included doing away with front-end services to add more resources to back-end data processing, reallocating officers to value-adding tasks, such as data analysis, reviewing KPIs, and developing real-time reporting tools to enable managers to oversee operations and intervene in the most appropriate manner.
The main impact for the private sector was the removal of the need to be physically present when undertaking formalities, or to make calls and visits to know the status of their declarations. They can now follow up the processing of their transactions online. The security of digital documents and data has also increased.
Digital transformation also requires knowledge transfer and upskilling. Egyptian authorities set forth a comprehensive training plan for 2019 to 2022, during which time 2,670 Customs employees have been trained, along with 1,577 governmental employees, as well as 1,322 MTS employees and almost 17,000 trade community members.
IMPROVED CUSTOMER SATISFACTION
"Economic operators and governmental entities worldwide are embracing electronic trade document exchange, and the vision we had when developing our blockchain platform is becoming a reality. Working with the Government of the Arab Republic, we learned that you need governmental and business stakeholders to bring to the table the specific layers of information that they each own to develop revolutionary features which will impact an industry such as shipping in terms of efficiency, transparency, confidentiality and speed. Almost 100,000 companies around the world are using our blockchain platform in their daily trade operations. We hope that more governments will soon join."
-- Stefan Kukman, CEO of CargoX
Reactions to the introduction of NAFEZA have been generally positive. Local and foreign chambers of commerce played a key role as they relayed information to their members. The German-Arab Chamber of Commerce, for example, organized six webinars, attended by more than 300 participants, who were able to ask questions not only during the events, but also after.
LESSONS LEARNED
The project itself, from ideation and design to implementation and deployment, has been extremely rewarding and we would like to share some of the lessons learnt from the experience.
First, the project has shown that governments can drive innovation forward. The NAFEZA single window for foreign trade and its blockchain platform are unique and revolutionary.
Second, we now know that such solutions can be deployed in a relatively short time, despite the complexity of the work required. The prerequisites are the active involvement of all governmental bodies, and committed external and internal experts with a clear mandate and objectives, as well as passion.
"Communication is key to a smooth and seamless introduction of new Customs clearance procedures. Together with Egyptian authorities, we were able to assist many European exporters and Egyptian importers. We will continue to serve as relay points to reach the economic players concerned and ensure that digital transformation translates into enhanced operational success for all."
-- German-Arab Chamber of Commerce
Third, it is important to prove that there are benefits to change. Even when processes are known to be slow and inefficient, there will be stubborn resistance to changing them, with people clinging to the principle, "We must not lose the paper document".
Fourth, change can be incremental. Once it has been proven that a solution has been found to manage everyday operations safely and with high reliability in a particular sector, it can be expanded to cover other business areas. The success of the blockchain platform in managing sea-freight operations has convinced the Government of Egypt to implement the electronic ACI filing approach for the air cargo transport modality.
And lastly, there is no need to reinvent the wheel, even when innovating, so use the resources, guides, compendiums and available standards.
The strategic focus for Egypt in implementing NAFEZA is aligned with that of the WCO: to use modern technologies to support business continuity, and to ensure the resilience of global trade, no matter what type of challenges arise in the future.