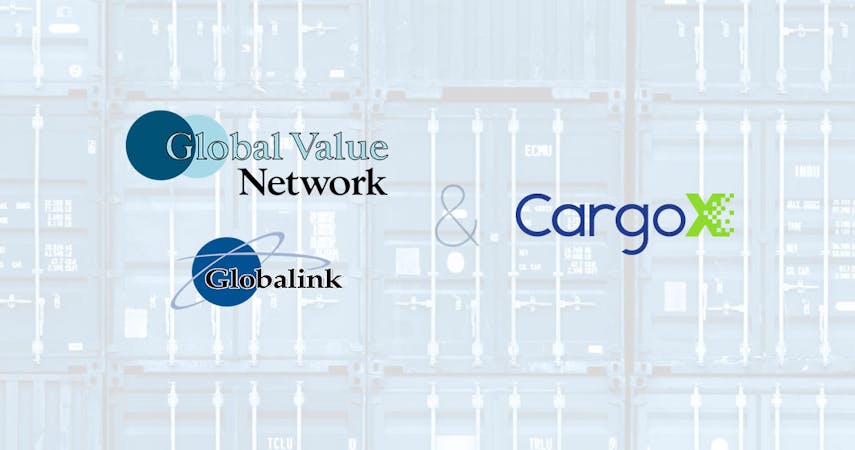 CargoX and the Globalink and Global Value Network partner to bring the Smart B/L™ solution to hundreds of forwarders around the world
(Hong Kong / Oceanside, 27 September 2018) - CargoX, the producer of the electronic blockchain based Smart Bill of Lading™ solution, has signed partnership agreements with the Globalink and Global Value Networks, giving members of both networks and their customers access to the CargoX Smart B/L™ solution.
The Globalink and Global Value Networks have been active for over 16 years, as Globalink is one of the oldest networks in the freight forwarding industry. They have proven over time how effective their network model is in helping independent forwarders of all sizes build their worldwide agency business.
Both networks hold very high standards regarding the members they accept and in how members operate with one another. Members are carefully vetted and are provided with several effective sales and quality diagnostic tools. Membership is limited in order to support quality and to strengthen partner relationships. Both networks based their approach on the principle that good relationships build good business.
"We help companies grow business and diversify their revenue streams, by helping them build their worldwide agency business in less time, with far less risk and far less cost than doing all of this in-house.
At both Globalink and Global Value, we have a long track record of introducing new and innovative tools to our members, usually being among the first in our industry. The forwarding model is changing dramatically and we seek to provide our members with every advantage. We know that CargoX will benefit our members by reducing their costs and enabling them to exchange information at a fraction of the time it takes now.
Given the digitization and other trends sweeping our industry, CargoX is exactly what our members need to compete effectively with any of the new digital services and to stay ahead of the trends. It is about time we say goodbye to paper documents, which are associated with greater risk, higher costs and prone to mistakes and delays. The blockchain technology is safe and cost-effective when compared to paper, and it enables us to start building completely new opportunities for our customers," said Bill Siemens, President of both the Globalink and Global Value Networks.
Siemens emphasized that the forwarding industry is changing and companies that don't accommodate change and don't diversify their revenue streams could end up suffering the same fate as travel agents, who all but disappeared after the introduction of Expedia and other platforms.
"Partner networks have a lot of experience and knowledge, as provided by their partners, about business optimization and seeking new opportunities while still pursuing growth targets. Their values and goals are ours, too! That's why CargoX is proud to partner with these forward-thinking networks, the Globalink, and Global Value Networks, who have a base of hundreds of partners and customers, to provide them with a suite of digital products, tailored perfectly for their needs," said Stefan Kukman, CEO and founder of CargoX
More about Globalink
www.glnk.com
More about Global Value Network
www.glvnet.com