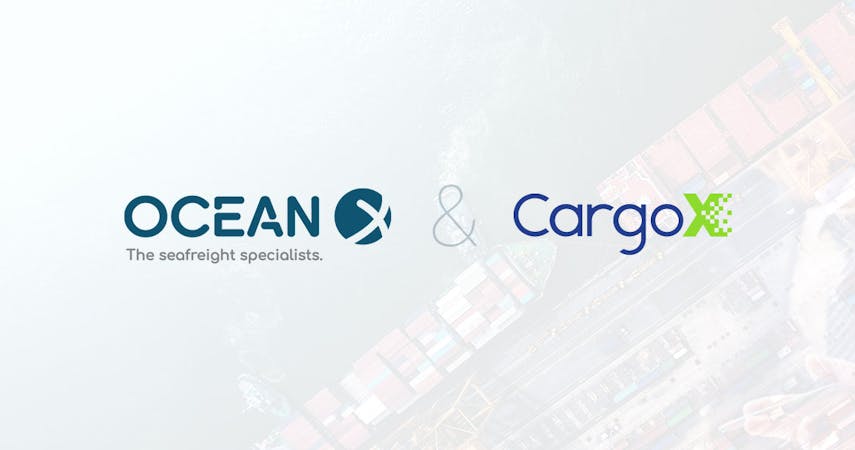 CargoX and the OceanX network partner-up to set new standards of excellence in the shipping trade
(Hong Kong / Switzerland - 27 July 2018) - CargoX, the producer of the electronic blockchain-based Smart Bill of Lading solution, and OceanX, the leading sea freight specialist network, have agreed on a strategic partnership, bringing the blockchain-enabled Smart B/L to OceanX NVOCC members.
OceanX is a non-exclusive global network of leading ocean freight providers and NVOCCs dedicated to delivering the innovative solutions of the future, in particular on FCL services, LCL consolidation, dangerous goods, and chemical logistics, temperature control, fashion logistics, as well as project cargo handling.
OceanX provides a multi-platform of sea freight specialists, committed to injecting a greater degree of maritime freight expertise into the logistics industry, revive specialization, and driving innovation and purchasing power across the shipping supply chain.
The organization was founded in Switzerland by a group of freight entrepreneurs and consultants, sharing the common goal of creating an elite group of sea freight experts to service the logistics community and is supported by experienced industry executives.
"We are excited about this partnership with CargoX; their dynamic team has come up with a solution to a historical challenge of our industry, bringing a centuries-old paper process to the digital age. OceanX members and their customers will be able to benefit from the Smart B/L features, transferring titles securely online at the press of a button, with every transaction recorded in the blockchain, impossible to manipulate and stored for years. Thereby enhancing security, ending any potential for fraud, saving courier costs and paper," said Ruben Huber, director and founder of OceanX.
The innovative CargoX platform streamlines the issuance and handling of original bills of lading on the Ethereum blockchain network, facilitating the digital transfer of the ownership of the bill itself and thus its related assets from the issuer to the shipper, to the consignee, to release agent. This creates the first fully digital, paperless, and secure original bill of lading solutions.
"OceanX is our partner, focused on bringing new value to the cargo shipping and logistics industry, based fundamentally on complete process digitalization. Our Smart B/L solution is just the first step we are making, as we are fully aware of the potential that blockchain technology brings to the logistics table and to international trade as a whole. We are glad to welcome OceanX, who represents those companies that can hardly wait to do away with the archaic processes and embrace digitalization to start rapidly gaining an advantage in the business," said Stefan Kukman, CEO and founder of CargoX.
Early adopters within OceanX are already testing the features, while other OceanX members will learn more about the CargoX facility at the launch event of OceanX this November in Dubai.
More about OceanX: