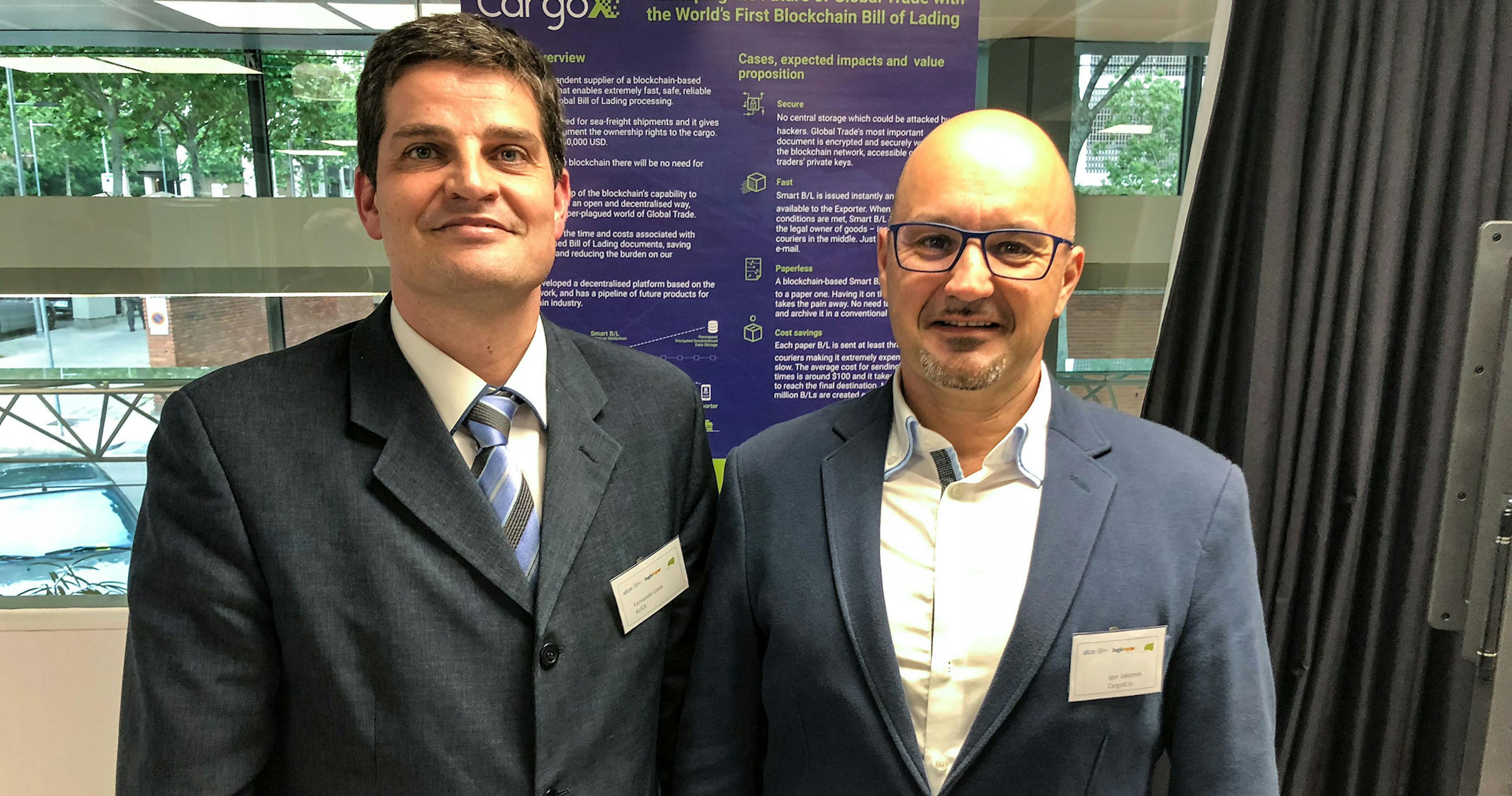 CargoX at the Collaborative Innovation Days - blockchain applications and cases in logistics for a 30% improvement of end-to-end logistics performance by 2030
(Barcelona, 9th May 2018) - The CargoX Smart B/L solution was presented at the Collaborative Innovation Days 2018, where blockchain applications and cases for logistics were presented. The event was organised by the European Technology Platform ALICE - Alliance for Logistics Innovation through Collaboration in Europe, and we caused quite a stir-up!
The event itself was a great success, and CargoX's Igor Jakomin, Ph. D., CBDO, went forward with a classic jaw-dropping presentation of what we do and how our solution already works. Other industry and stakeholders' achievements and future plans on blockchain applications for logistics were also presented by eminent figures from the field. Prof. Dr. Yao Hua Tan of the Delft University of Technology's Information and Communication Technology department, discussed the IBM-Maersk future of trade data exchange, enabled by blockchain. Paulo Jose Santos from TAXUD B presented another interesting topic regarding the digital delivery of customs and taxation policies from the European Commission, titled From Science Fiction to Science Facts.
"Events like this are just one of the indicators for us that we are on the right path and way ahead in the market with our solutions. We judge this by feedback from participants, but it is also confirmed by other presenters and members of the industry," said Igor Jakomin, Ph. D., CargoX Chief Business Developer Officer, who has been one of the market driving forces of CargoX in the past months.
The European Technology Platform ALICE is set up to develop a comprehensive strategy for research, innovation, and market deployment of logistics and supply chain management in Europe. The platform supports, assists, and advises the European Commission in implementing the EU Program for research: Horizon 2020 in Logistics. ALICE engages with all different kinds of stakeholders operating in this sector. They strive to seamlessly integrate, physically, digitally, and operationally, in order to make a substantial increase in efficiency and sustainability possible. And this is exactly what CargoX is after, too!
The stakeholders include the most prominent shippers and retailers, such as P&G, Ford, Bayer; associations such as ESC; logistics service providers, courier and postal operators, and freight forwarders like Gebrüder Weiss and Poste Italiane; ports, hubs, and intermodal terminals, as well as transport infrastructure providers as big as the Port of Rotterdam or Valencia port; vehicle manufacturers and logistics operators like Volvo or Daimler, and numerous IT & tech consultancies, regional and national logistics clusters and associations, or research and technology centers like the Fraunhofer institute.