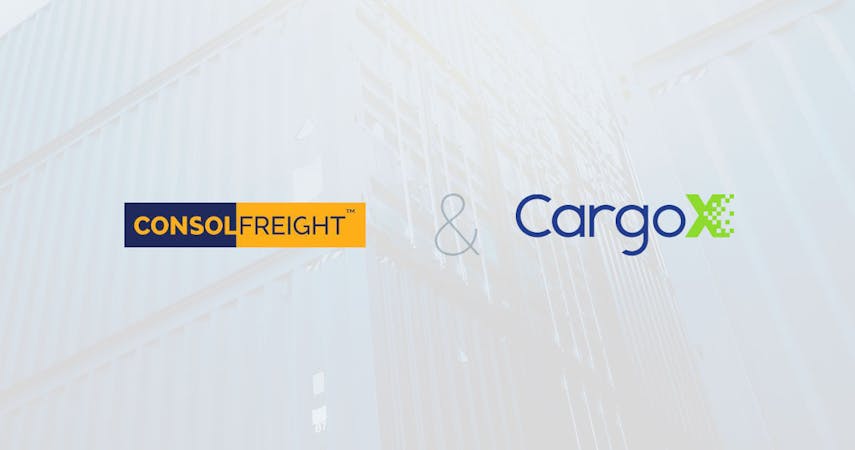 CargoX enters into partnership with ConsolFreight, an advanced collaborative cargo consolidation platform
(Miami, Florida - 3 December 2018) - CargoX partners with ConsolFreight, a platform for cargo consolidators and co-loaders that interconnects them to slash costs and transit times, as the combined traffic of all members together contributes to the collective savings.
Igor Jakomin, COO of CargoX, emphasizes that, "ConsolFreight helps physical freight forwarders become fully digital freight forwarders through their white-label solution eForwarder. Its product is a perfect fit for the CargoX platform solution and it opens the door for deploying a documentation system solution to customs, air, road transportation and multimodal operations through a variety of service providers that exchange documentation and responsibility throughout the supply chain."
"ConsolFreight is a digital platform that provides a global network of specialized service providers where freight forwarders collaborate with their collective volume to create economies of scale and efficiencies. Their eForwarder module transforms traditional freight forwarders into digital operators where they sell their own services and those of the ConsolFreight platform giving small and medium forwarders a global reach and the interface to generate digital traffic and transactions," explains Francisco Montenegro, CargoX project manager in Berlin.
ConsolFreight was founded in 2016. It is a collaborative cargo consolidation platform that connects freight forwarders to reliable consolidators who have proven their remarkable performance in specialized trade lanes. ConsolFreight generates a high volume of co-loading opportunities, leading to collective savings for all participating freight forwarders.
"We are happy to integrate the CargoX platform and its Smart B/L functions into our platform. Blockchain transfers ownership of the goods declared in the Bill of Lading in a secure way, which adds an extra layer of transparency, security, and trust to the whole blockchain scheme. This way, we can avoid fraudulent confirmations of departure, which have caused a lot of damage to shippers in the past," says Ernesto Antoine Vila, founder of ConsolFreight.    
The ConsolFreight Team has 20+ years of experience in logistics and companies with revenues of 25+ million and connections all over the USA, Caribbean, and Central and South America. Their own network has more than 600 active members, and their partner networks X2 elite, Global Link, and Security Cargo Network have more than 400 members each.
The ConsolFreight platform has 576 active trade lanes and is actively looking to expand global coverage through associate master consolidators. The total amount of possible trade lanes is almost infinite - their network is extremely scalable.
Their ConsolSmart patent-pending technology uses several complex algorithms to provide all members with savings and efficiency.
The ConsolFreight toolset includes instant quotes, a contract manager, CRM, track and trace, a paywall, an automated sales generator, internal communication tools, cargo insurance, and now Smart B/L™. CargoX and ConsolFreight are giving the industry a new value proposition, and thereby increasing trust and transparency in the digital supply chain management.
More about ConsolFreight