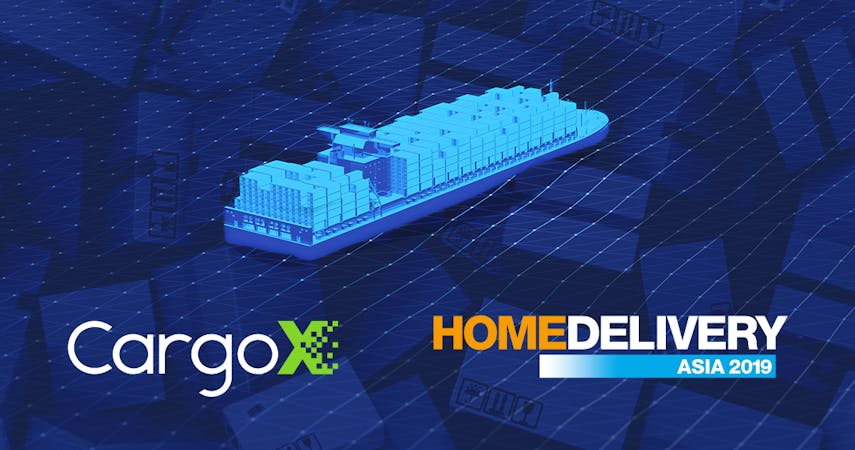 CargoX at Home Delivery Summit Asia 2019
(Singapore – 24-25 September 2019) – CargoX, the platform for maritime shipping document transactions, was presented at the Home Delivery Summit Asia 2019. The conference and exhibition showcased Asian innovations in retail logistics. 
Stefan Kukman, founder and CEO of CargoX, and Vjeran Ortynski, Chief Business Development Officer of CargoX, were both in attendance at the event, which was sponsored by the Singapore Post and DeTrack. 
"The digital transformation is taking over all aspects of logistics, and retail logistics is where consumers have the most contact with our business. We have come here to boldly present to retail logistics innovators, and we are amazed at how they have rethought the whole supply chain. It is a hotbed of futuristic development and it is right in line with our business focus. 
CargoX is not only connecting with maritime shippers, but with logistics-as-a-service companies as well, and that is where we see a huge opportunity in the market - and we can extend our blockchain documentation transaction scope in any direction," said Stefan Kukman, founder and CEO of CargoX. 
The HDA2019 offered 6 dedicated conferences with 150 speakers across six tracks, covering last mile, digital delivery, supply chain, warehousing, sustainable delivery, and cross-border deliveries. Vjeran Ortynski, CBDO of CargoX, held a presentation about the CargoX document transaction solution.
More than 80 technology exhibitors - CargoX among them - showcased the latest solutions in a range of fields, including last mile, warehousing, 3PL/4PL, supply chain, fleet management, route optimization, packaging, picking, fleet, data, AI, and blockchain. 
At the same time, 70 of Asia's best startups focused on disrupting last-mile fulfillment, and the retail logistics industry demonstrated how it imagines the future of retail logistics.
More than 1,500 attendees attended the conference.
More about Home Delivery Summit Asia 2019