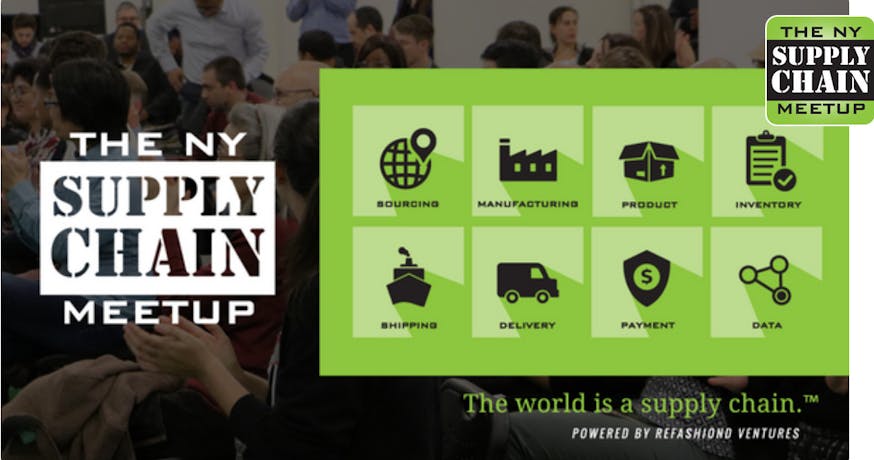 CargoX at the NY Supply Chain Meetup - The world is a supply chain
(New York, 15 November 2018) - The CargoX platform was presented at the New York Supply Chain Meetup, a public group consisting of nearly 1,500 members who make up a part of The Worldwide Supply Chain Federation.
Igor Jakomin, Ph. D., COO of CargoX, presented the CargoX platform as one of the four interesting new showcases at the 9th New York Supply Chain Meetup: "New York is one of the largest logistics and business hubs in the world. Technologies, good practices, and new business philosophies are created and implemented here. Therefore, we are proud to be a part of this community with our CargoX platform, and to receive extremely positive feedback about our innovative Blockchain Document Transaction System technology, which can be implemented into any business vertical!"
The New York Supply Chain Meetup's (TNYSCM) mission is to nurture and grow the world's foremost open, global, and multidisciplinary community of people devoted to building the supply chain networks of the future - starting in NYC.
By some estimates, inefficiencies in the global supply chain result overhead costs of between 15% and 20% of global GDP cumulatively - supply chain inefficiencies shave off corporate profits and hinder societal well-being. This presents an opportunity to solve a large and pervasive global problem, while significantly boosting global economic growth and prosperity in the process. The goal of the New York Supply Chain Meetup is to become a focal point for the formulation of questions, and the pursuit of the answers that will lead to comprehensive, sustainable, and profitable solutions.
Building on the unique characteristics of New York City, TNYSCM is becoming the world's foremost multi-disciplinary community of practice for individuals and organizations committed to investigating and developing solutions to problems in global supply chain networks at startups, large corporations, academic institutions, and everything in between.
A particular area of interest is the use of distributed ledger technologies, and other cutting-edge technologies, as a foundation for innovation in supply chain networks.
The past ran on supply chains. The present runs on supply chains. The future will run on supply chains. The world is a supply chain.  --The TNYSCM
More about the TNYSCM