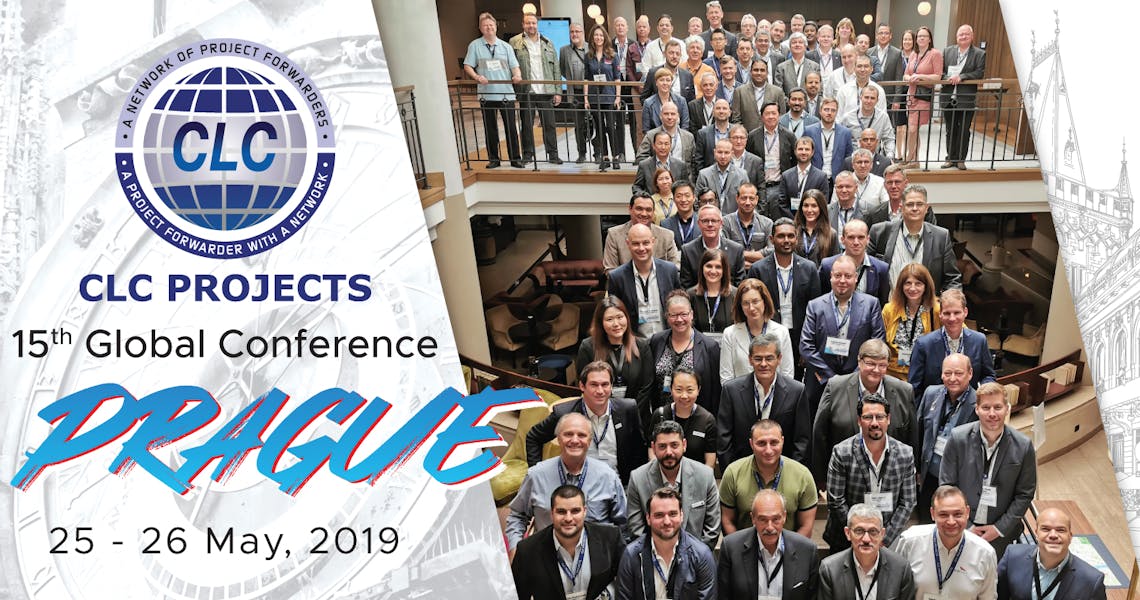 CargoX presented at the CLC Projects 15th Global Conference
(Prague, 25-26 May 2019) - The CargoX Smart B/L™ solution was presented at the 15th CLC Projects Global Conference in Prague, where approximately 100 attendees exchanged their experience and views about the hot new trends in modern cargo logistics.
The CLC Projects Network is a network of small and medium-sized project freight forwarders with about 160 member companies in 120 countries. The network was launched in 2012, and it is owned and operated by professionals with backgrounds in liner shipping, project freight forwarding, cargo surveying and airfreight.
"The conference was our most well attended out of the last 15 that we have held, which is an indication that our members are active in developing their businesses and value the chance to meet face to face with each other," said Cody Abram Thrush, CLC Projects Region manager.
The conference was opened by the chairman Bo Drewsen, and among the lecturers at the conference there were Jürgen Kuntz of SAL Heavy Lift, container ship stowage expert Richard Holgate, breakbulk specialist Henrik Slothuus Hansen of Ocean7 Projects, Mathias Steffens of Rhenus Project Logistics, and Vjeran  Ortynski, Chief Business Development Officer at CargoX.
Mr. Ortynski presented the Smart B/L™ solution and held a long Q&A session with the participants, who posed thorough questions regarding the safety, speed, price, and longevity of using a blockchain-based Bill of Lading solution.
"Blockchain is getting ready for prime time in logistics, and, as in all other cases, some companies will adopt it early, while others will wait to see what happens with the forerunners. Fortunately, CargoX is convinced, based on numerous tests, pilot tests, and implementations, that our solution is as ready for mass adoption as it should be - and it is our conviction that the companies who start using it as soon as possible will reap the benefits of faster Bill of Lading transactions, better cost-efficiency, safety, and secure archiving of the cargo shipping documentation in one space," said Vjeran Ortynski, CBDO of CargoX.