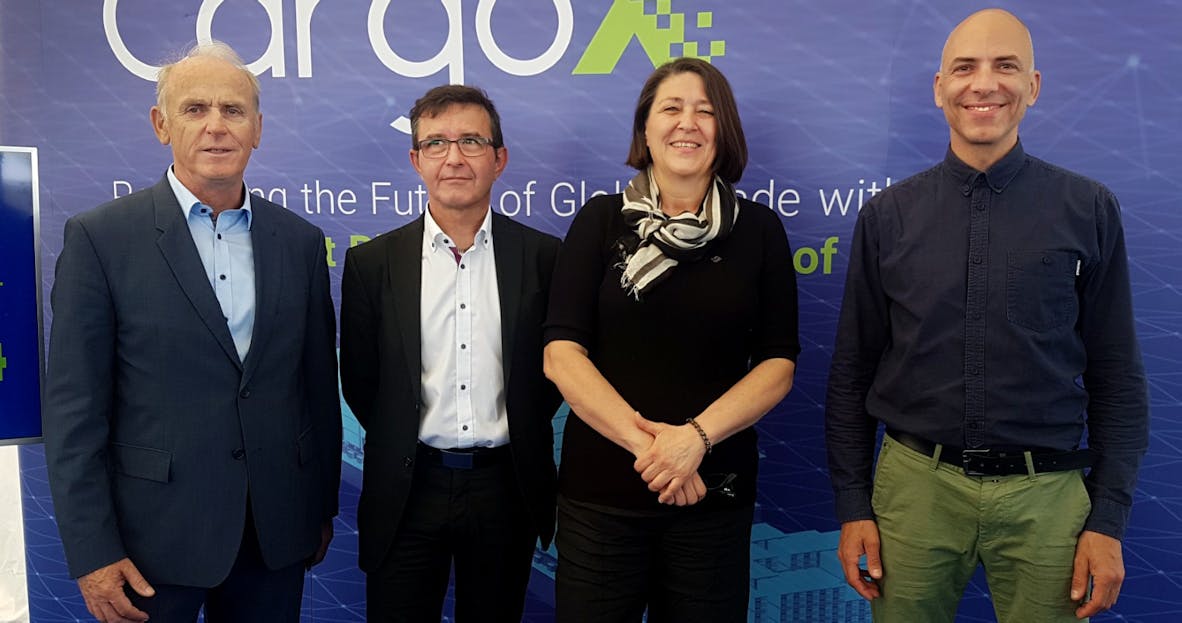 CargoX presented exclusively at the European Commission's Mobility and Transport department
(Brussels, May 4 2018) - The CargoX Smart B/L solution was presented exclusively on May 3rd in the office of the European Commission's (EC) Mobility and Transport department, headed by Mrs. Violeta Bulc. Mrs. Bulc is part of project teams working on Jobs, Growth, Investment and Competitiveness, the Digital Single Market, Better Regulation, and others.
Igor Jakomin, Ph. D., CargoX Chief Business Developer Officer, met with representatives from the department and presented CargoX's work and views on future developments in the field of blockchain technology. "It is of great importance for the regulators to see the need to implement  blockchain technology into every walk of supply chain industry. Cryptocurrency and its alleged controversy is not to be mixed with the blockchain technology as a whole since benefits of it are already recognized in numerous fields of industries," emphasized Igor Jakomin.
This presentation took place just a few days after Violeta Bulc, European Commissioner for Transport, visited our booth at the recent Future Day event at BTC City in Ljubljana, Slovenia (pictured in the headline photo), together with Boris Koprivnikar, Minister of Public administration of Republic of Slovenia, and Jože Mermal, chairman of the management board of BTC Company, who operates one of the largest shopping, business, leisure, and innovation centres in Europe.
As we are aware of numerous efforts of the EC to regulate the blockchain-based technologies in our quest to help in mass adoption of this game changing technology, we have extended our offer to collaborate as specialists in this field at the EC events held about transportation and legislation, and we are looking forward to act as facilitators of knowledge when the EC prepares the new legislation.

Updates: Article updated 5th May at 20:30 CET with information about the BTC City event.