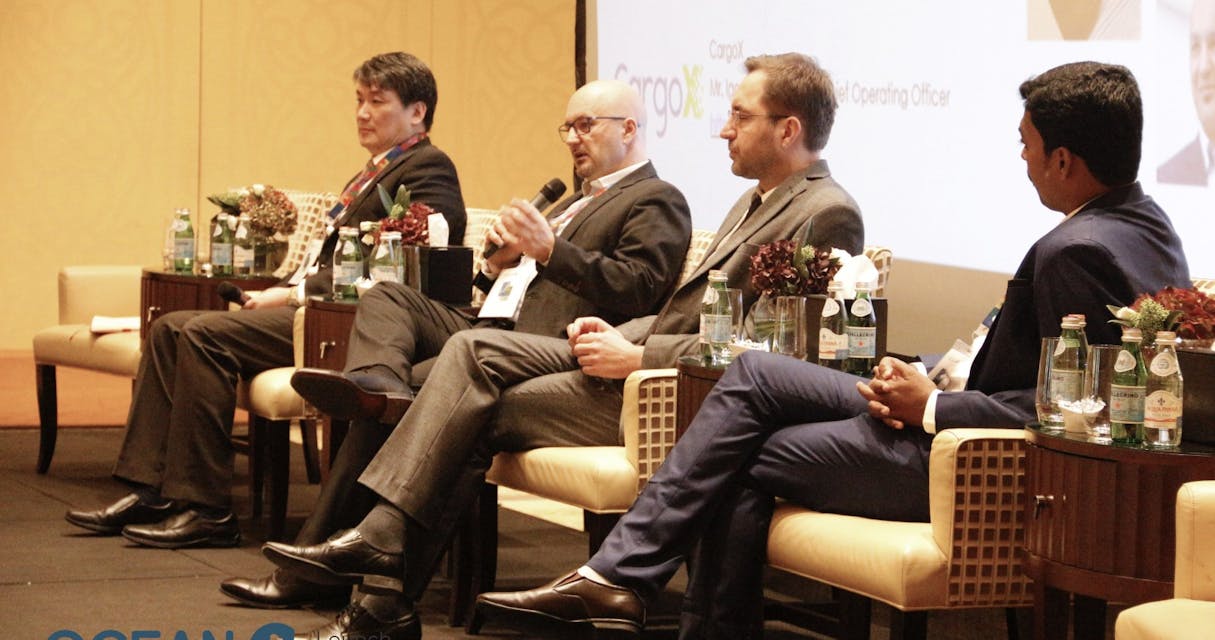 CargoX presented at the OceanX Network platform launch
(Dubai, 26-29 November 2018) - The OceanX Network was officially launched at the Ritz-Carlton hotel in Dubai, UAE, accompanied by the CargoX platform. CargoX and OceanX Network partnered in July 2018 to set new standards of excellence in shipping trade.
CargoX platform was presented by Igor Jakomin, Ph.D., COO of CargoX, who was pleased with the growing interest in various shipping networks and platforms: "The OceanX Network is our trusted partner. They are only establishing themselves in the market, but we have followed the project from the beginning and we greatly value their transformative momentum in the industry - they are fully aware of the need for digitalization, workflow optimization, neutral and independent software solutions, and open data interactions in order to take the global shipping industry a step further. The CargoX platform is a top tier partner of OceanX Network."
"We are definitely living in exciting times; many fundamentals that seemed given have seen change over recent years or are in the middle of a transition. New technology is enabling new business models and the next generation of employees and customers is setting different parameters. Crying about it and wishing back the old days is of little help, and thus embracing this change the only alternative, which in turn then also shows vast opportunities," emphasized Ruben Huber, director and founder of the OceanX Network. 
The conference partners gave several lectures, and the CargoX platform was presented to all the participants. Speakers included Martin Dixon, director of Drewry, the international provider of research and consulting services to the maritime and shipping industry, established in 1970 in London, presented on the trends of the industry;  Christos Spyrou, founder and CEO of Neutral Air Partner, the premier global network of 230 leading air cargo architects and aviation specialists from 85 countries, presented interesting insights from the air cargo industry; Vivien Cheong of the Transporeon Group spoke about how their cloud platform connects more than 1,000 shippers, 55,000 carriers, and more than 100,000 users in over 100 countries through software-as-a-service solutions, available in 25 languages. Presentations and workshops were held by such respected and established companies as Haven, Kontainers, Cargoplus, Freightos, Get-go, Quotiss, FreightBro, HashMove, and many more.
OceanX is driven by a few overarching convictions: expertise, experience, investments in assets, and specialist abilities are crucial success factors. Collaboration and people make all the difference - working together is definitely better, says OceanX.
The objective of the first OceanX conference was simple - to bring together some great individuals and their companies, and then show them how OceanX and its members see the future, business networking, and the establishment of a strong network of peers.
More about OceanX Network