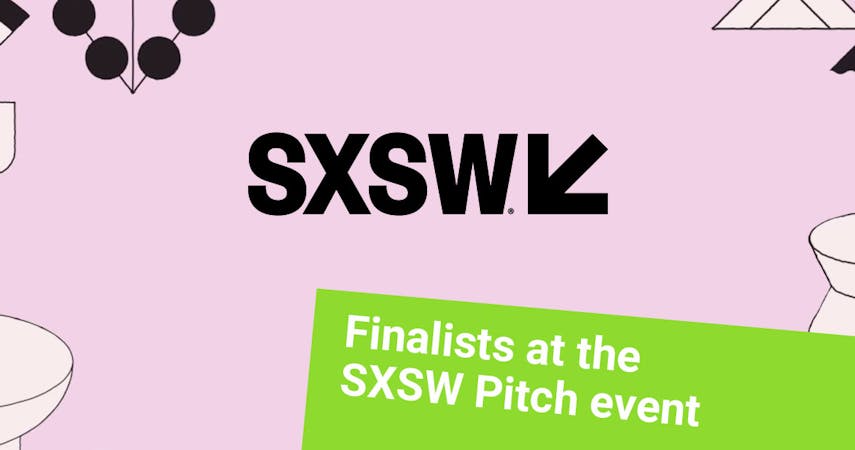 CargoX selected as a finalist for SXSW Pitch 2019
(Austin, 15 January 2019) - CargoX is one of five finalists in the Transportation & Delivery category at the 11th SXSW Pitch in Austin, Texas, chosen from over 800 startups. SXSW is the top-tier event where startups such as Twitter, Foursquare, and Gowalla made their big-bang appearances, and the festival has been visited by Elon Musk of Tesla and Sadiq Khan, mayor of London, in the past years.
CargoX is entering the SXSW Pitch after previously winning the International Road Transport Union World Congress Startup competition among 77 competitors and receiving the #DataccioConnect Blockchain Innovation Award. The company was also shortlisted at the Financial Times/RSG Intelligent Business Awards 2018. It accomplished all this while already having its CargoX platform built and running, built with their own Blockchain Document Transaction System technology.
SXSW Pitch is the marquee event of South by Southwest® (SXSW®) Conference & Festivals (March 8-17, 2019) Entrepreneurship & Startup Track, where leading startups from around the world showcase some of the most impressive technological innovations to a panel of hand-picked judges and a live audience. Out of the more than 800 companies that applied to present at SXSW Pitch 2019, CargoX was selected among the 50 finalists spanning 10 separate categories.
The competition will take place in front of a live audience and a panel of expert judges, venture capitalists, and high-profile media on 9-10 March. One winner will be selected from each of the 10 technology categories, along with an overall Best in Show winner.
The SXSW Pitch organizers said that, chosen from a record-setting 800+ applications, this year's finalists represent the most cutting-edge technologies from around the world, from places as diverse as Dubai, Canada, the UK, Pakistan, Singapore, and Japan. Participating judges include industry influencers and entrepreneurs from organizations like Johnson & Johnson Innovation, Samsung NEXT, Barclays, and more. Finalists are chosen in the categories Artificial Intelligence, Augmented & Virtual Reality, Blockchain, Enterprise & Smart Data, Entertainment & Content, Health & Wearables, Hyper-Connected Communities, Social & Culture, Sports & Performance Data, and Transportation & Delivery.
"We have seen a 42% rise in applicants coming out of last year's event, and we couldn't be more thrilled to see such an impressive increase in the value of SXSW Pitch among the tech industry's most innovative startups," said SXSW Pitch Event Producer Chris Valentine.
"Of the 453 companies we've seen deliver their pitches on stage, 71 percent have gone on to secure funding, and 16 percent were acquired through 2018. We're both proud and excited about where our past finalists have gone and where this year's group is sure to go."
The 2019 SXSW Pitch will feature 25 companies on 9 March and 25 companies on 10 March. On 10 March the SXSW will host the SXSW Pitch Award Ceremony and announce winners, and representatives from all companies will be available to journalists at the Meet the Finalists Day on 11 March.
Thousands of investors from around the world flock to SXSW every year looking for the next big thing, and SXSW Pitch is a major part of the excitement.
Out of a total of 453 participants since its inaugural year, 71% have received funding, with combined funding reaching over $5.43 billion.
A complete list of 2019 SXSW Pitch finalists
Explore the 2019 SXSW Pitch Report (including 11 years of data)
See all the 2019 SXSW Pitch finalists by categories