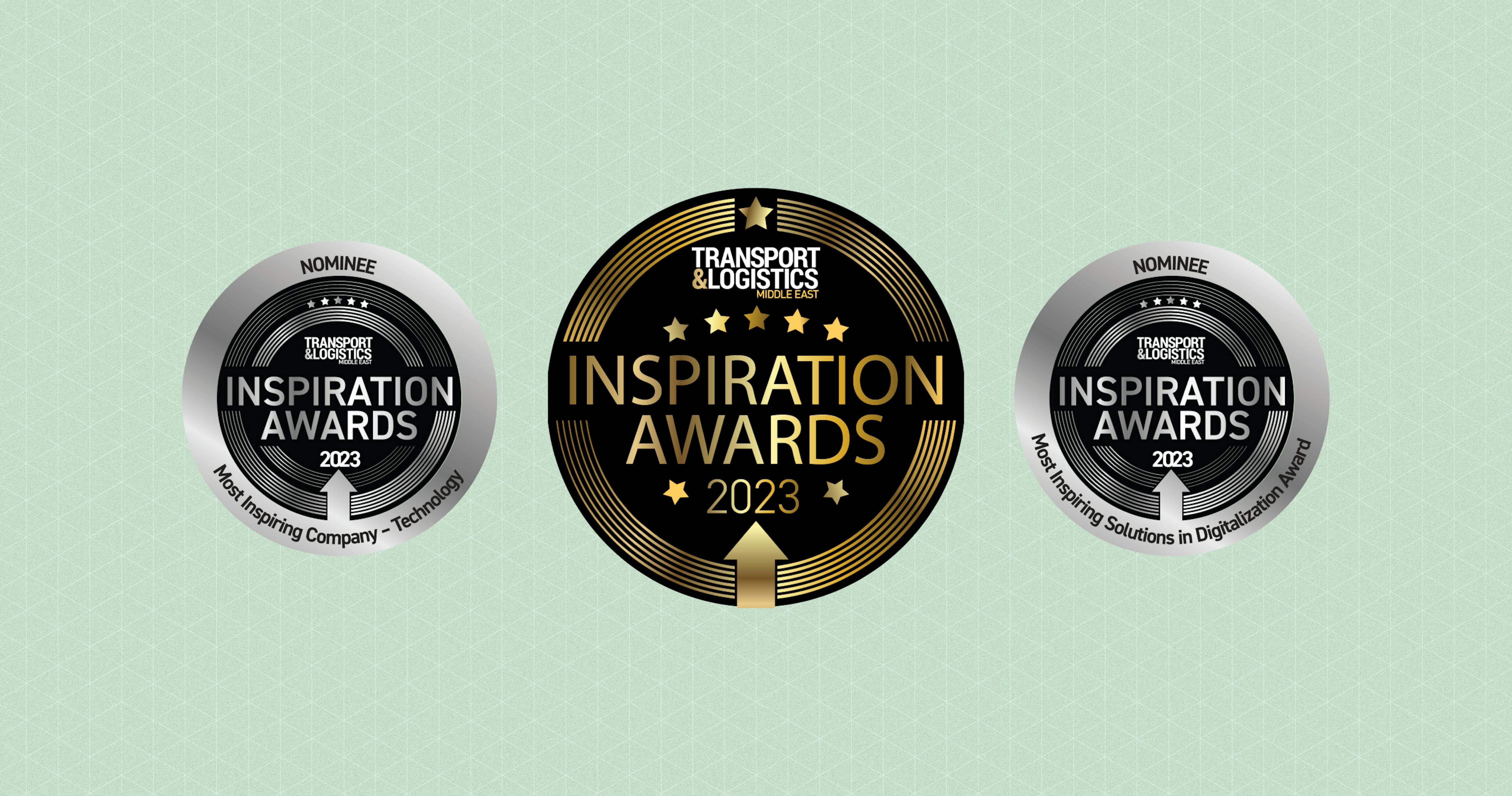 CargoX shortlisted TWICE for Most Inspiring awards at the prestigious Transport & Logistics Middle East Inspiration Awards 2023
(Dubai, 19 May 2023) -- On the evening of 25 May 2023, the Transport & Logistics Middle East Inspiration Awards will be given out after the Future of Logistics Part 3 - TLME 2023 conference. CargoX is shortlisted for Most Inspiring Solution in Digitalization award, and Most Inspiring Company - Technology award. 
The TLME Inspiration Awards 2023 will recognise and celebrate the achievements of inspiring companies and governmental entities that have shown the way to achieve outstanding performance even under the most challenging of circumstances.
The challenges of the past years have inspired many players to up their game by adapting and achieving never-seen-before levels of operational efficiency and strategic planning. Meanwhile, the importance of the supply chain in our day-to-day lives has come sharply into focus and the industry has risen to the challenge to ensure that all kinds of goods and services are delivered from point of origin to the last mile with full speed, efficiency, and safety.
These Awards will review, recognise and celebrate the very finest examples of elite and inspiring operators in every key sector of the supply chain in the Middle East and beyond.
Sam Khan, CEO of TLME, said: "Many of these inspirational achievements of the logistics industry have been made possible through a single-minded focus on achieving targets and the clever use of the latest technologies like AI, automation and blockchain. It is this very capacity to make the best use of available resources and inspire the rest of the industry to further create innovative, high-performance solutions that will be highlighted at the TLME Inspiration Awards 2023."
This year the awards judging process is based on a 50% online voting count and 50% from a final verdict of the TLME jury panel of judges. 
How to vote?
The voting period will end at 12:00 pm on May 23rd, 2023.
To vote for CargoX, visit the TLME website at www.tlmeawards.com, or jump directly to the categories where CargoX is nominated:
How to vote:
Open the URL of the category (for each category separately - listed above).

Click VOTE under the name CargoX.

Enter Name, Email, Designation, and Telephone, and click Vote Now.
Thank you, and feel free to spread the word about this amazing opportunity for CargoX to excel at yet another specialized event for logistics and transport!
CargoX has previously won two TLME Excellence Awards in 2019
In 2019, CargoX has won the 2019 Transport & Logistics Middle East Excellence Awards as the Most Innovative Solution and Blockchain Innovation of the Year, against competitors such as Tradelens, Traxens by CMA CGM, Boxbay Jebel Ali Terminal 4 by DP World, SilSal Abu Dhabi ports, Panalpina and Kosmos Pharma blockchain, and the Digital Silk Road initiative by the Dubai Chamber of Commerce and Industry & the Dubai Future Foundation. Read the whole press release from 2019 here!