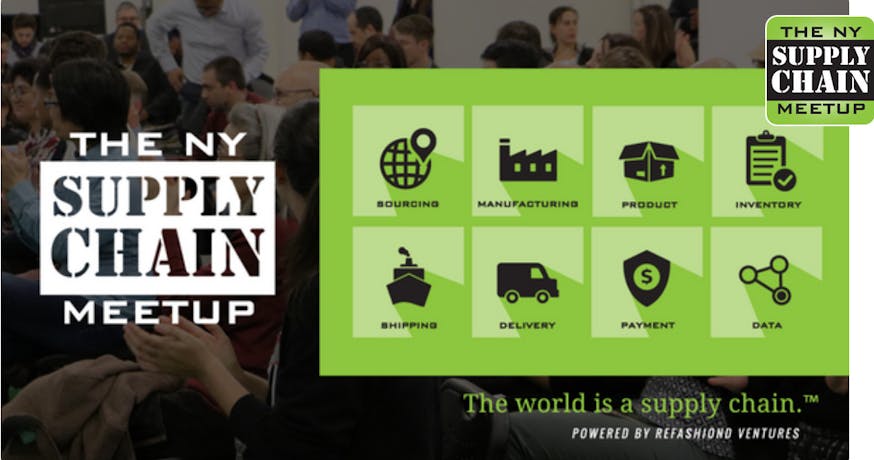 CargoX Smart B/L platform presented at the NYC Supply Chain Meetup #18 along Tradelens and other projects at the IBM Garage
(New York, 23 January 2020) - The CargoX Smart B/L platform was showcased at the 18th NYC Supply Chain Meetup, dedicated to blockchain solutions for the supply chain industry. CargoX was presented among the IBM/Maersk TradeLens platform, OmniChain, RegAlytics, and Ripe.io. 
Simon Ručigaj, CargoX's Communications Officer, presented the CargoX solution before the highly enthusiastic crowd of executives, researchers, academics, professionals, and technologists at IBM Garage, the center for new technologies in the middle of Manhattan. 
"The enthusiasm was high as the leading solutions were presented. We were proud to showcase to a core crowd of potential users and enthusiasts.
The whole blockchain for the logistics ecosystem is developing at a rapid pace - corporations, builders, and BI&analytic companies expect the year 2020 to be of breakthrough importance - the market will start encouraging the development of a few selected products, while others will start lagging behind," commented Simon after the event. 
Brian Laung Aoaeh, CFA, founded the New York Supply Chain Meetup (#TNYSCM) to nurture and grow the world's foremost open, global, and multidisciplinary community of innovators devoted to building the supply chain networks of the future - starting in NYC. 
It is a space for individuals and organizations committed to investigating and developing solutions for the problems in the global supply chain network - inefficiencies that hinder corporate profits and degrade our society's well-being. He is also co-founder of The Worldwide Supply Chain Federation. 
Brian commented after the event that "As the hype around cryptocurrencies and blockchains is cooling off, committed entrepreneurs, innovators, technologists, and academics continue to build products to solve problems in enterprise operations and supply chains. 
If last night was anything to go by, rumors about the impending death of blockchain in enterprise supply chains have been greatly exaggerated. The enthusiasm was difficult to contain, and we had far more people attending than we expected."
A particular area of interest for #TNYSCM is the use of distributed ledger technologies as a foundation for innovation in supply chain networks. The mantra of the #TNYSCM group is "The past ran on supply chains. The present runs on supply chains. The future will run on supply chains. The world is a supply chain."