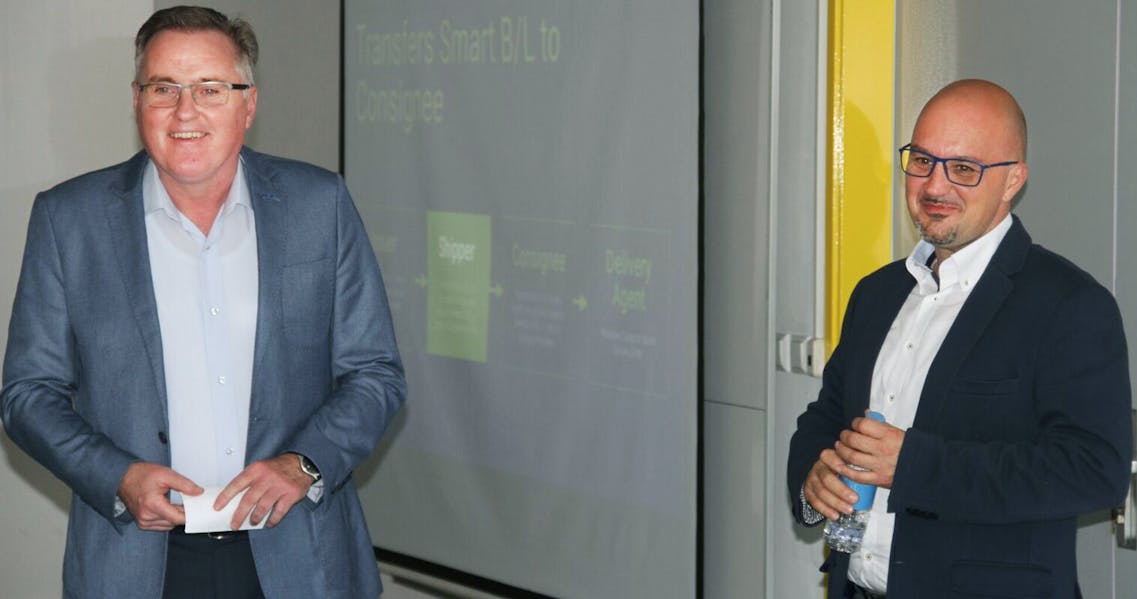 The CargoX Smart B/L solution is showcased at the Faculty of Logistics of the University of Maribor to celebrate European Supply Chain Day 2018
(Celje, 19 April 2018) - Igor Jakomin, Ph. D., Chief Business Developer Officer of CargoX visited the Faculty of Logistics of the University of Maribor, where he presented the CargoX Smart B/L solution to a demanding crowd of future logistics managers.
''These students had a chance to look into the future where blockchain-based technology solutions will be heavily employed for the purpose of better performance and transparency in business environments and every walk of life," he stated.
One of the steps in Igor's career as an Assistant Professor at the Faculty of Maritime Studies and Transportation at the University of Ljubljana has helped him build a strong network in academia and deep insight into the needs of the universities and potential synergies of CargoX with academic researchers and project leaders.
The European Supply Chain Day is celebrated every year on the third Thursday in April in every country in Europe, and it is the day when companies from the logistics, industrial, and trading sectors open their doors and show visitors their revolutionary workings.