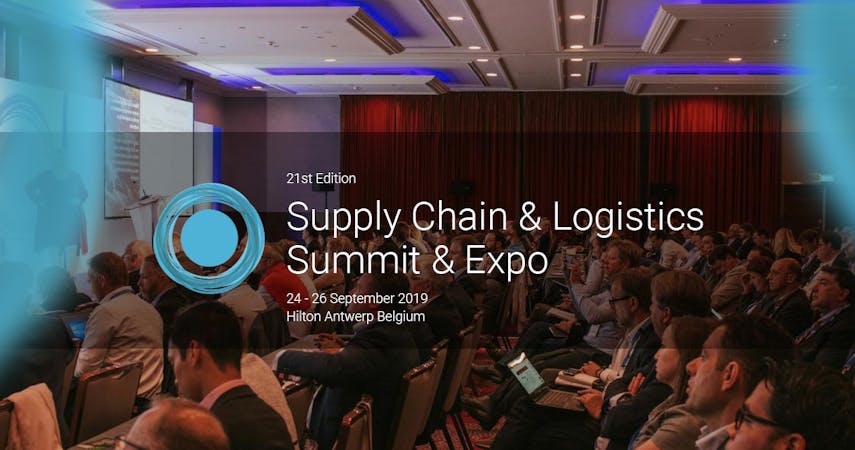 CargoX at Supply Chain & Logistics Summit and Expo
(Antwerp – 24-26 September 2019) – CargoX, the platform for maritime shipping document transactions, was showcased at the 21st Edition of Supply Chain & Logistics Summit & Expo in Antwerp, Belgium. 
With a solid track record of delivering to directors and c-suite executives, the EMEA Supply Chain & Logistics Summit & Expo is one of the most established events of its kind in Europe. Now in its 21st year, it is one of the year's most anticipated dates, where world-class organizations meet to maximize efficiency and minimize costs through the supply chain strategies of the future.
This edition of the event connected more than 80 industry speakers from 33 countries, and more than 450 attendees. 
Speakers included Hugo van Goor, logistics director of Schneider Electric, Florian Huettl, VP of sales forecast and distribution Renault Group, Adam Rashid, transport and logistics procurement and vendor management Sony Europe, Wolfgang Lehmacher, global supply chain strategist World Economic Forum, and Peter Kern, COO of CargoX, among several other interesting representatives from logistics and customs organizations. 
"Antwerpen is one of Europe's main logistics hubs, and it plays a strong role in setting trends for modernization and digitalization. This digitization is a necessity for logistics companies and the supply chain to cope with ever more demanding consumer markets, and large manufacturers have made significant progress - but logistics companies need to catch up. 
CargoX is proud to be present at top industry events where we engage our customers and we have full ability to explain the new technology details to existing and future buyers. Everybody is talking about autonomous supply chain and artificial intelligence to add value - but it is the blockchain technology that will contribute to building trust and transparency in such autonomous logistics environments, and a secure and efficient documentation transaction flow is a key part of it, " says Peter Kern, COO of CargoX.
The summit and expo are headline sponsored by PWC and hosted by the Port of Antwerp. 
More about Supply Chain & Logistics Summit & Expo