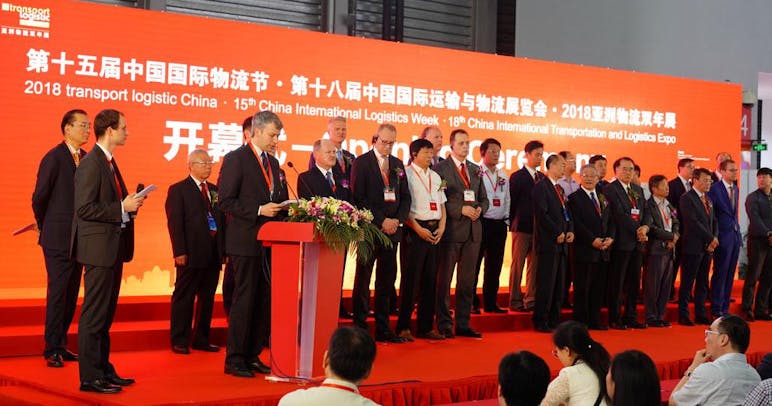 CargoX at transport logistic China 2018, the leading trade fair for logistics, mobility, IT, and supply chain management
(Shanghai, 18 May 2018) - Igor Jakomin, Ph. D., CBDO, is leading our team at the transport logistic China 2018 fair, held May 16-18 at the Shanghai New International Expo Centre. CargoX is meeting with representatives from some of the most prominent organisations and companies.
Igor is presenting the CargoX Smart B/L to a wide audience of logistics and trade companies, as well as national and international organisations that are exhibiting at the fair. "The feedback is amazing and people from both the trade sector and academia have been showing a ton of interest in our solution. It is our primary goal to present the CargoX Smart B/L solution to as many organisations as possible. I feel confident because so many companies and organisations are open to this new blockchain technology, on which our product is based," said Igor Jakomin, Ph. D., CBDO.
Transport logistic China has recently established itself as the place to be for anybody in logistics, mobility, IT, and supply chain management. The organisers emphasize that the entire spectrum of logistics products, technologies, and services is presented at the fair. That is no coincidence, as the fair is organised and managed by the veteran team from the transport logistic trade fair in Munich and Shanghai. This ensures that the fair reaps benefits from both the established concept of the transport logistic exhibition in Munich, as well as from the extensive global network of Messe München.
In 2016 TLC offered a whopping 44,000 square meters of exhibition space, and it drew 602 exhibitors from 48 countries. There were also 7 national pavilions erected for the event, which was visited by 22,000 visitors from 65 countries, and ran more than 50 accompanying programs. When the numbers for 2018 are disclosed, you can expect us to update this article with this year's facts.
Photo: Messe München