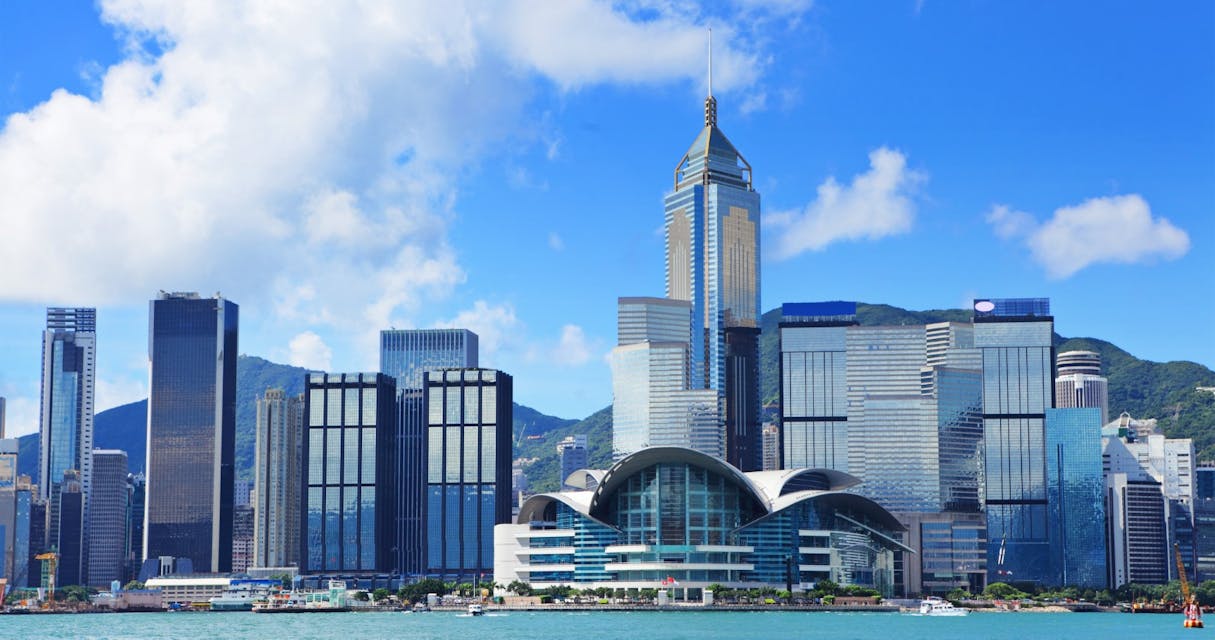 China, see you on the blockchain!
Crazy how time flies!
One second we were raising funds for CargoX, and the next we were already presenting the Smart B/L solution in a first live demo at the Logistics Congress. Blink, and here I am in China, visiting my well-known business partners, and this time I am travelling on the wings of the blockchain revolution.
The business trip was planned well in advance, but I was amazed, as usual, because of China's greatness. Meetings can take place hours apart by plane, within a day. Plenty of time to reflect on the chances that brought me and my team this far. The phone is silent, no new emails are coming in, yet there is plenty to reflect on. I decided to make notes from this trip, to publish this blog. My team is happy with the decision, as I usually do not have time for these things. For me business is the top priority!
I enjoy this country with its rich history very much. It always surprises me with its complete dedication to business, as well as with another great dish that I need to tell my friends about. China always presents me with new insights and views of things that western businessmen take for granted.
China changes constantly. It is and always will be the land of the greatest business opportunities. The country is developing lightning-fast and it is brimming with innovation. Science drives the adoption of faster, better, ever more productive methods. Its ongoing developments even enable it to apply social and ecological awareness to its own future, sometimes surpassing the leading countries in its ambitions. I could see at every turn why they are so ambitious - smog is choking the cities, these are the consequences of hypergrowth in the past decades. The new China is not afraid of such challenges, but knows that it needs to tackle problems like this head-on. This mentality is what has led to China's position as a manufacturing giant, which the whole world relies on because of its production capacities. We should remember that at all times when doing business!
***
First stop: Hong Kong, famous for financial services, but also logistics. Quick pass-thru to the next stop, the most important one for me - Shunde District, the Foshan national high-tech industrial zone. The standard of living is higher here. That is no wonder - more than 3000 electrical and electronic appliance factories operate here, and they manufacture a huge share of the world's home appliances. That IS a wonder. Just imagine - half of the world's refrigerators! There are actually billions of devices produced here. And they all need to travel by cargo ship …
Dealing with B/L's inside of global trade, focus on China is a must. Countless companies produce and supply the world with everything from toothpicks to large planes. I could easily leave out the following numbers, but they need to be shared, just to emphasize the greatness. It will only take a second :-).
China's main exports are machinery and transportation equipment, but they have also recently been producing 80% of the world's air-conditioners, 70% of all mobile phones, and 60% of all shoes. Their share of global clothing exports is above 40%. They already produce more than 60% of all components that go into their export goods. So they import less and less, and export more. This is all based on the hard work of hundreds of millions of people! What they produce is exported mainly to other parts of Asia, Europe, and North America. They have a plan to build ten (10) airports a year until 2020, mainly to facilitate the ever more frequent business traveling. China is also producing its own airplanes, which sure is a sign of the high level of its industries' maturity. They automate everything they can in their business, and all their business is now driven by their Made in China 2025 strategy. The plan is to upgrade the Chinese industry in a way similar to the European Industry 4.0 approach. This is bound to stir things up in global trade politics, as China strives to move up in the value chain, and as western countries defend their historic positions.
***
So, here I am, visiting business partners, and I can surely confirm that we are successfully introducing not just the Smart B/L, but the blockchain technology as a whole. The Chinese business reality is tough, and so are the meetings. Yet there is confidence when I enter these monumental business towers and factory grounds. These are the companies that will benefit from our solution so much that it's ridiculous. Plenty of reasons to feel relaxed and self-confident. My team and I have enough reasons to be doing so! Meetings with management teams, presentations, live demonstrations of our solution. If I think back, I can easily see how much I had to adapt to the Chinese business culture to be as useful as possible for my business colleagues on the other side of the table. I started changing their view, and even if some doubted in the beginning, they opened up towards the end. Professional attitudes tended to drift a little towards the warmer side. And all I wanted to do was analyze, re-analyze, improve for the next meeting. Repeat. Reset. Repeat. Eat. Sleep. Meet. Repeat … Reports to my colleagues were scarce, but Igor Jakomin, our CBDO, was always catching up with me, as he should - tight communication, reporting, information sharing and always analyzing and prioritizing the opportunities is the way we do business!
***
Days pass and I can finally breathe. The different culture of the Chinese nation, which seemed awkward when I first visited years ago, is now familiar to me. I do not judge - and I hope they do not judge me as we are about to spark a revolution.
I remember a funny thing that happened when I was waiting for my next flight. The flight was canceled, and I asked about the next flight to see how I would get to my next meeting far away. The airport service personnel was telling me this was due to bad weather. But my cell phone told me it was a decision on the part of the Ministry of National Defense. The airport official still insisted, though!
At the airport, on my way home. I passed a golf course in the morning. Well, another game missed! That is how I escape into my world of rest and recuperation. When I step on the golf course, I free my head of all business cares for a short, rare while. Me, my good friend the driver, and my golf ball. And the hole in the distance.
E-mails, notes, and contacts overflow my mind on the airplane. There is so much still to do! Exhaustion kicks in and I am sure there will be no room in my mind for jet lag when I get home. I can hardly wait to be cloned …
Another second passes. Here we are, in Ljubljana, delivering our Smart B/L to our partners, guiding them through the easy and beautiful user interface. Partners are testing it and trying to find reasons why NOT to use it. Because they already know why they need it!
Cheers,
Stefan, CEO and founder of CargoX
PS: I have been in intensive contacts with the managers of some of the most important companies in China and I am sure everybody would love to know the names of the exporters, freight forwarders, and shippers we've visited, what we have signed, and where we are going strategically with them. We are now in the leading position in the market, we have the eyes of the competition on us, and we certainly do not need to disclose all our strategic and tactical moves. It is in our best business interests, as well as the interests of our business partners, to keep business secrets secret. That is why we have, as a company, decided not to announce partnerships and supporting companies anymore. Therefore - if there are no announcements on the website, that does not mean there are no business partnerships and intentions. You can still expect the most disruptive announcements to be made when appropriate.
(Headline image source: Shutterstock)