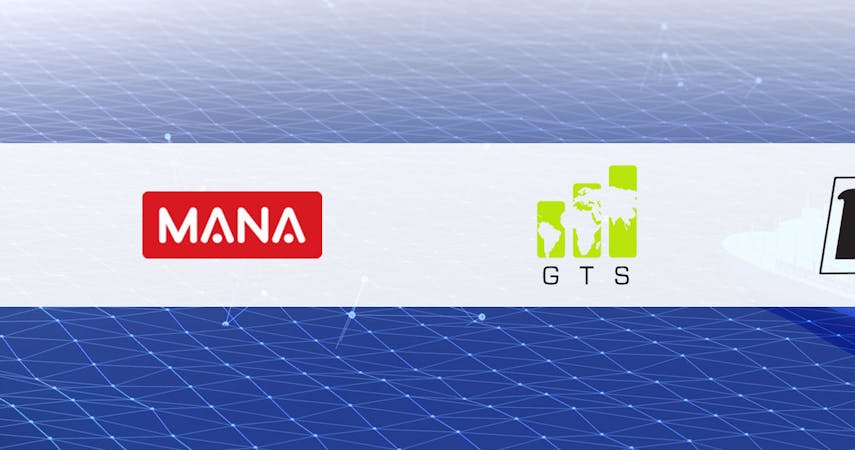 New, fast-growing companies supporting us all around the globe!
As you know, we are constantly expanding our network of partners and supporters. We receive dozens of applications every week. Among our many new partners and supporters, this week we are presenting four companies from Europe, Asia, and Africa.
TPG Logistics is a regional logistics specialist that builds on trust, personal care, and global reach. They offer a full range of sea freight services, operate with high-quality equipment and storage facilities, and even offer door-to-door delivery, warehousing, and storage services. They further provide settlement services for all formalities in the import and export of highly perishable goods and other products. The company is currently generating more than 30 million EUR in income per year. They have had really massive growth over the past few years, a great testament to their excellent strategy - one of the many reasons we love working with them!
Another new supporter is the Slovenian company Metro, better known for its network of Mana clothing stores throughout the region, consisting of a chain of around 100 locations. They are very active, importing hundreds of TEU from India and China, and they are always looking to optimize their supply chain.
Matrix is the leading freight forwarder in Abu Dhabi in the United Arab Emirates, which is known to be one of the fastest-growing countries in the world. They perform a variety of freight services, from door-to-door international and national freight movements (Air, Sea, or Land) and packing to warehousing. They also operate a comprehensive range of logistics support facilities. Backed by 38 years of experience, Matrix has established itself as a reliable and skillful force to be reckoned with in the freight industry. Their processes are always on the cutting edge and they maintain a strong worldwide network of professional agents and principals, able to fulfill even the most complex needs of its esteemed clientele.
Global Trade Solution, with its headquarters in Cape Town, South Africa, provides a user-friendly cloud-based international trade and supply chain solution with everything needed to manage international supply chains in a compliant and cost-effective manner. They ensure seamless integration with all steps in the international supply chain includes statutory agencies such as the Customs Authorities. They provide their clients with greater flexibility in their approach to the management of international trade and distinguish themselves in the marketplace by their depth of expertise and multi-country coverage. In their words: "We know strategy, we know the international supply chain, and we know technology". That's exactly why they want to work with CargoX.
The common attribute of all four companies, and most of the other companies partnering with us, is that they are focused on their business and have a great vision of how to develop and grow robustly!
CargoX is proud to receive new partners from all around the globe - right now our CEO Stefan Kukman is traveling to China, and we are sure interesting partnerships will arise from there as well!